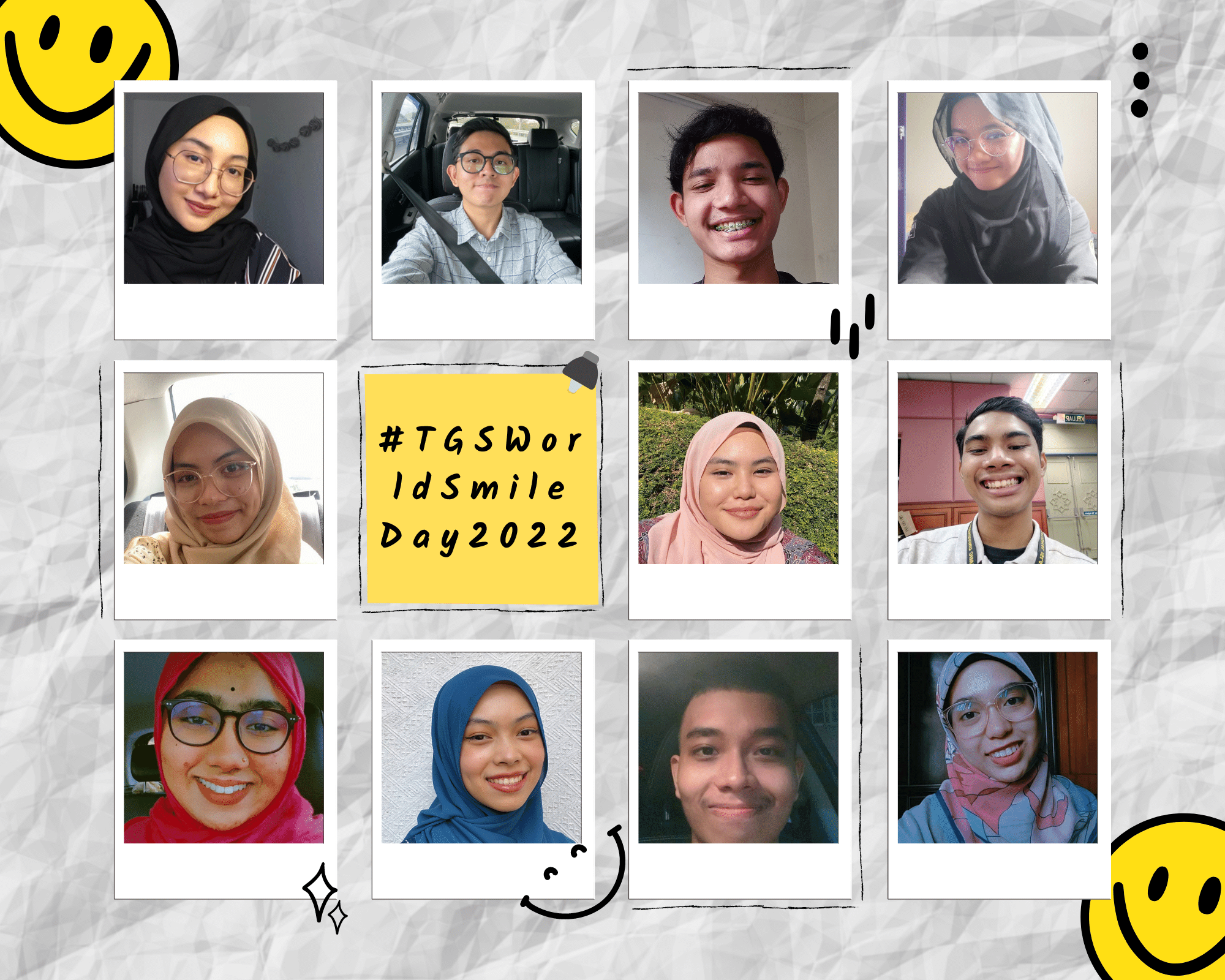 by: Nurrashida Nadira
Today, Liberty Pigeon by The Good Society brings a significant challenge to you! Ever wonder what a special day is happening today? Today on the first Friday of October 7, 2022, we are celebrating World Smile Day.
Before we share the challenge, let us get to know about World Smile Day first. World Smile Day was started in 1963 by an American graphic artist named Harvey Ball from Worcester, Massachusetts. He created the first ever smiley in 1963 while working for a client of his own advertising agency. The Harvey Ball World Smile Foundation has the motto "Enhancing this world, one smile."
Now, what are the significance between World Smile Day and The Good Society IIUM?
Does it have any relation?
As a graphic artist during his life, Harvey Ball acknowledges the rapid changes in living. He has a major concern about the over-commercialization of the symbol that he started. Harvey Ball aimed to encourage many people to share sweet smiles and show kind gestures throughout the world. Therefore , at The Good Society IIUM, we look forward to any goodness that we can share with the entire society. A smiley face can give a huge impact on lives. We are the fellowship of change. We aspire to share happiness and welcome positive outcomes of living.
It is time to make a change. Small changes still counted. World Smile Day promotes wellness and happiness of living. So what are the challenge? Easy. Let's share our photo with a bright smiles and include #worldsmileydaychallenge and tag @thegoodsocietyiium now!
Share this with your friends and challenge them to be part of the game!
#TGSWorldSmileDay2022 #worldsmiledaychallenge
Source: https://www.worldsmileday.com/index.php/article-index/item/373-about-world-smile-day